We rely on the help of generous benefactors to make the Boys & Girls Club of White County successful.
There are three important ways you can give to promote the good work that we do:
Donate Supplies
School supplies, office supplies, craft supplies…
we take any and all supply donations!
Donate Supplies
Give Your Time:
An hour a day, week, month, or year:
every minute counts.
No commitments, no schedules.
Volunteer today!
Your. Gift. Matters.
With our low membership fee, we rely on the financial support of the community to keep our programs and services available to over 600 members. Every contribution has an impact on the lives of our members and strengthens the communities where they live. If you have the means, please consider investing in the Boys & Girls Club of White County.
Thanks to our 2019 donors!
White County Boys & Girls Club wouldn't exist without your generous support!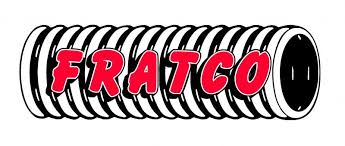 Abe's Pizza
Adkev
Alliance Bank
Autumn Geier
Autumn Peters
Bank of Wolcott
Barbara Tyra
Bart & Angie Hickman
Bob Rohrman Subaru
Catherine Zeiseniss
Cathy Gross
Cazadores
Community Foundation of White County
 Dave & Angie Shondell
David & Ardis Bramlage
Delta Theta Tau
Donald Amsden
Esmerelda's
Faleshia Stearns
Fred Ennis
Gamma Eta Chapter of Tri Kappa
Goodfellows
Guernsey Church
Gutwein Motor Company
Harry Voorhis
Hendricksons CDJR
Hickory Grove Church
IU White Memorial Hospital
Jennifer Ousley
Jillian Weeks
Joe Broussard
Kevin & Abbey Gross
Kiwanis
Kris Golz
Kroger
Leslie Goss
The Madam Carroll
Margaret Barzycki
Margaret Shuey
Mark & Jessica Corso
Mark Demmich
Melanie Green State Farm
Michelle Kyser
Molter Auto Sales
Monticello Eye Center
Monticello Public Library
NCHS
NIPSCO
Pampel & Associates
Polymer Science
Purdue Extension
Rotary Club of Monticello
Rugies Dugout
Scoreboard
Sublette's Ribs
Summer Dock
Sycamore Drive In
Tammy Wolf
TLHS Charity Basketball
Tri Kappa
Tri Kappa Associate Chapter
Twin Lakes School Coporation
Unique Graphics
White County United Way
United Way Southwester PA
US Connect
Walmart
White County Economic Development